Finished
D2+
2
9
WDH
WMF
Apr 8 7:00 pm
Finished
D3
8
11
MAF
WDN
Apr 8 8:00 pm
Finished
D4
12
4
ND
RAT
Apr 13 7:00 pm
Finished
D4
5
8
BL
SNB
Apr 13 8:00 pm
Finished
D4
3
4
Gat
FP
Apr 13 9:00 pm
Upcoming
D4
0
0
Gat
WAR
Apr 14 6:00 pm
Upcoming
D2+
0
0
WMF
MAF
Apr 14 7:00 pm
Upcoming
D3
0
0
YTS
BL
Apr 14 8:00 pm
Upcoming
D3
0
0
WDN
BL
Apr 15 6:00 pm
Upcoming
D2+
0
0
WDH
WMF
Apr 15 7:00 pm
Upcoming
D3
0
0
YTS
MAF
Apr 15 8:00 pm
Upcoming
D4
0
0
ND
FP
Apr 20 7:00 pm
Upcoming
D4
0
0
WAR
BL
Apr 20 8:00 pm
Upcoming
D3
0
0
WDN
YTS
Apr 20 9:00 pm
Upcoming
D4
0
0
ND
Gat
Apr 21 6:00 pm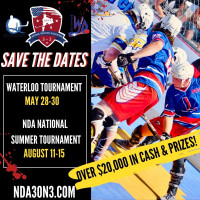 SAVE THE DATES!
Friday April 9, 2021
Save the dates for the National Dekhockey Association's big summer tournaments! You will not want to miss these big events. Stay tuned for more information...
Detail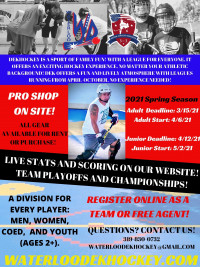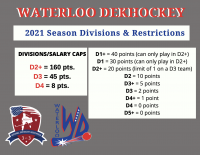 x
Term of use Shark Media & Sport
The content of this site is private and purely informative. The rights of a visitor to this site cannot, therefore, be derived from the content of this website. This website is operated by and was created by SHARK MEDIA & SPORT. The data contained within this website are the intellectual property of and are copyright-protected. The data herein cannot be copied or reproduced without the prior consent of or SHARK MEDIA & SPORT, other than in contexts requiring on-line searches. However, you may print out entire pages of this site for personal use. For further information about the use of this site, please communicate with SHARK MEDIA & SPORT.